PRESIDENT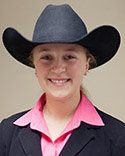 Emma Holbrook Emma Holbrook is 16 years old and a sophomore at Perry High School in Perry, Oklahoma. She is involved in various clubs including, Student Council, National Honor Society, Science Club, and she also is currently serving as the sophomore class secretary. Emma has served as a Special Olympics coach for the Perry Upper Elementary Special Olympics team for five years. She has been riding horses her entire life and showing since she was 5 years old. Emma has served as the Oklahoma Reining Horse youth Associations Vice-President for four years, and was appointed to the NRHyA Vice-President position for 2012. She enjoys hanging out with friends, going to the movies, photography, art, and of course riding horses. Emma is extremely honored to have the opportunity to serve as the 2013 NRHyA President and looks forward to working with the new officer team.
VICE PRESIDENT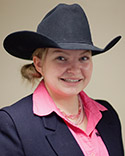 Jaclynn Brooks Hi my name is Jaclynn Brooks, I'm 16 years old and from Syracuse, Utah. I'm currently a junior at Syracuse high school. I've been around horses all my life but I didn't start showing until I was nine. I served as a mountain region delegate for 2010, and 2011. Last year I served as the 2012 NRHyA secretary. I love to go camping, fishing, anything outdoors, but mostly I love to ride my horses..
SECRETARY
Shaelyn Vering is 13 years-old and lives in Scribner, Nebraska. She has been showing reiners for four years. She also shows in all around 4-H classes. She has earned the 50 NRHyA point incentive level award and has local club awards. She is on the honor roll and a winner of the Archdiocese essay contest. Shaelyn likes to make jewelry, eat ice cream, be on the track team, student council, boots and of course, getting a awesome score on her reining pattern.
TREASURER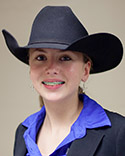 Claire Dittrich is from Tilden, Nebraska and is 13 years-old. She has been riding reiners for four years. Claire earned a sixth place honors in the 13 and under class at the 2011 North Central Regional Affiliate Finals. She is very active showing in 4-H Western Riding, Pleasure and Horsemanship. Claire was the Western Riding 4-H Reserve Champion in 2011. She was also a finalist in the Western Pleasure and the District Champion in Western Horsemanship. She can be found showing dogs, scrap booking, eating pizza, volleyball, basketball and she loves to dance.
HISTORIAN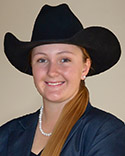 Amy Stoney My name is Amy Stoney. I am 16 years old and I am from a small town in Southeastern Colorado named McClave. I am homeschooled and currently in the 11th grade, and a straight A student. I have served as a delegate for the Mountain Region in 2012 .I was also official photographer for my local affiliate Rock Mountain Reining Horse Association. I have also earned the title of Varsity Reining Youth of the Year in 09, 10, 11, and 2012. I am currently serving as the 2013 RMRHyA President. My other activities included being a part of my family's reining horse business Stoneys Performance Horses. I usually train and sell one or two 2 year olds each year to add to my college fund. I also am a photographer and especially love taking equine photography.