2021 NRHyA Officers
PRESIDENT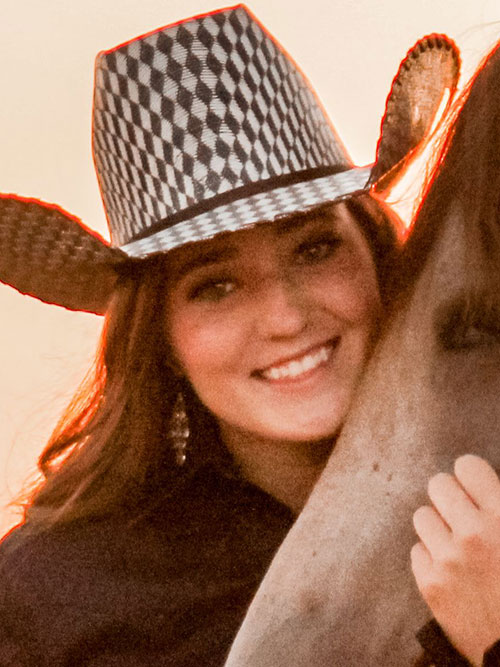 Olivia Klug
Columbus, Nebraska
My name is Olivia and I am eighteen years old and live outside of Columbus, Nebraska on my family's farm. There we raise cattle, grow corn, soybeans, and have horses along with many other animals. I attend high school as a senior at Scotus Central Catholic in Columbus, Nebraska. At school, I participate in multiple different activities and clubs. Some of these include musical, honor roll, campus ministry, National Honor Society, and HOSA, which is a program that gives high school students a better look into the medical field. I am also active in multiple church, community, and 4-H groups.

Although I love participating in all of these activities, my passion is horses. I have been showing horses for ten years and reining for seven. I first became involved with NRHyA leadership roles in 2017 when I ran for delegate. I received the position and loved it. I ran for delegate again in 2018 and received the position. After two years of being a delegate, I decided to run for a 2019 NRHyA officer position. In 2019 I was elected to be the National Reining Horse youth Association's Treasurer. After an outstanding year of being an officer, I ran to be the 2020 NRHyA Vice President. I received the position and was ready to take on my second year as an officer. I could not be more thrilled to spend my last year as an NRHA youth serving as the 2021 NRHyA President.

I have been blessed with many leadership opportunities in the past four years and could not be more thankful to NRHyA for allowing me to grow as a leader. My time in NRHyA has brought me some of my closest friends, fondest memories, and numerous life lessons learned. Throughout the past two years as an officer, I have been able to watch NRHyA expand, and see youth members become continuously more involved in the leadership roles. I cannot wait to see what 2021 has in store for NRHyA, and am so blessed to be serving as President.
VICE PRESIDENT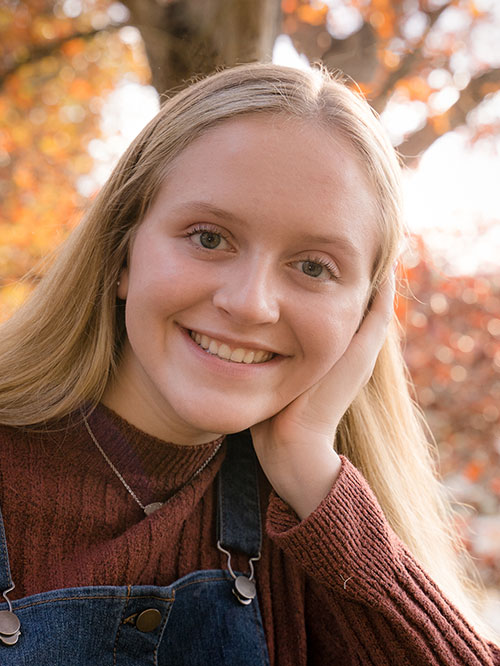 Haley Turner
Orient, Ohio
Hello, I am Haley Turner, I am 17 years old, and I live just outside of Columbus Ohio. I live on a small ranch with my mom, dad, sister, and brother, along with a collection of animals. Outside of horses, I am currently a senior at Grove City high school. I have participated in marching band, cross country, community service club, 4-h, and youth group. I have enjoyed being active in many clubs and sports over the years but my favorite of all would be the NRHyA. Showing horses has been a huge part of my life since I was little. The opportunities that have been given to me and the people I have met have made this association so special to me. I will take any opportunity to give back to this incredible association. This year I served as NRHyA historian. My year as historian was so much fun. I have enjoyed creating a bond with the wonderful girls I got to work alongside. Covid-19 has definitely changed the original experience, but I wouldn't have it any other way. I got to face challenges with the 2020 officers and learn to work together and overall become a better leader. I hope to be a member others can look up to and feel comfortable working with and asking questions. I am honored to serve as NRHyA vice president.
SECRETARY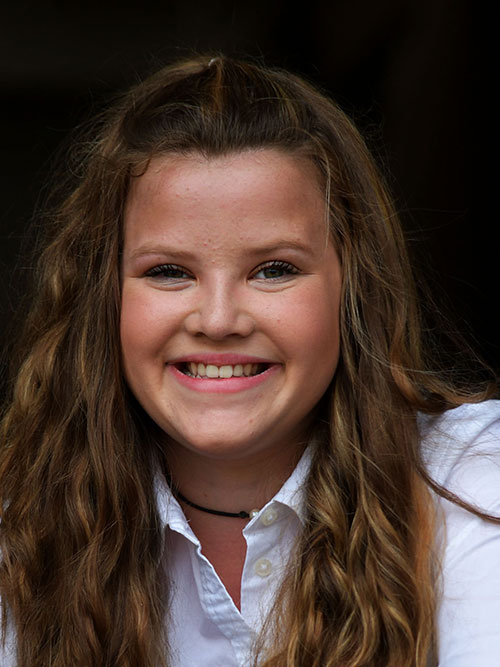 Ava Welman
River Falls, Wisconsin
Hello! I'm Ava Welman and I am the 2021 NRHyA Secretary. I'm from River Falls, Wisconsin where I live on my family's training horse facility with my parents and two sisters. I am currently a freshman at the River Falls High School where I am involved with basketball, tennis and I am also a freshman representative for the River Falls FFA chapter. I am so excited and blessed to be secretary once again this year and to make more memories with both the officer team and our members. I hope we can get keep getting more youth involved and keep growing NRHyA. I am so excited for this year!
TREASURER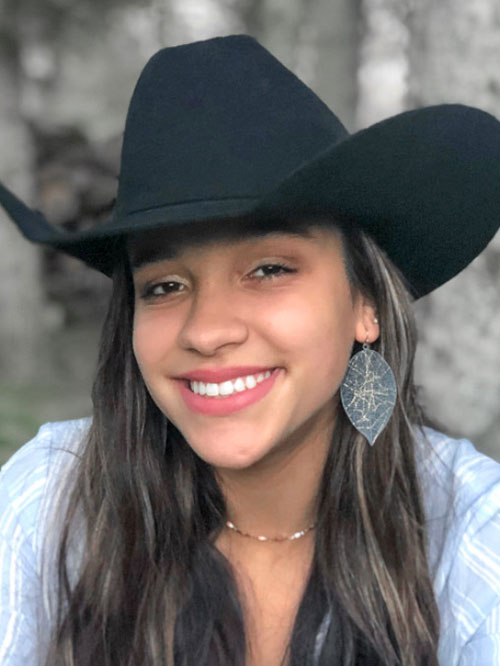 Adrianna Runzo
Canton, Ohio
Hi, my name is Adrianna Runzo. I live in Canton Ohio with my mom, stepdad, and twin brother, Dominic. I'm 15 years old and am a current sophomore at Lake Highschool. I started riding horses with my older sister before I could walk and have been an NRHyA member for the past three years. Right now I own and show my gelding, A Bueno Chic. We currently show in the youth 14-18 and have had success in the 13 and under winning reserve world champion in 2019. I currently serve as a 2020 NRHyA delegate from the East Central Region. Outside of showing NRHA, I run track and cross country, am an Ohio Model United Nations president, and show in the IEA and YEDA. I am thankful to have had the opportunity to work alongside my peers in many activities such as putting together raffle baskets and selling tickets for fundraisers at shows. I hope to become a better leader and help endorse the wonderful association that is the NRHyA.
HISTORIAN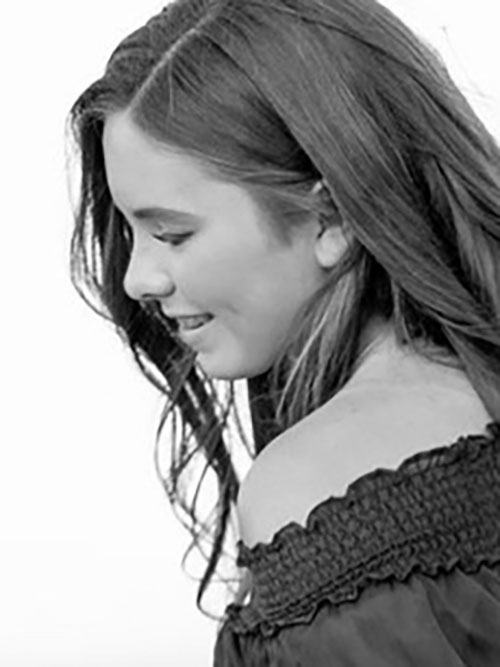 Aubree Leyva
Scottsdale, Arizona
My name is Aubree Leyva, I am 14 years old and I am from Scottsdale, AZ. We moved from Southern California 5 years ago and that is when my life drastically changed. I went from weekends on the ocean to horses, pigs, and goats in my backyard.

Honestly, ever since I was two years old I had wanted to ride horses but Irvine, Ca didn't offer much opportunity for that dream. Luckily, my dad made good on his promise for horseback riding lessons after our big move. That is when Ashley Wilson-Hammer entered my life. I knew immediately I wanted to learn everything about not just riding, but reining, from her. I watched videos of her showing and searched every picture I could possibly find on her IEA team, "The Arizona Sliders." She allowed me the opportunity to ride my first love, "Frost," a beautiful quarter horse. She was such patient girl and thanks to her, I was able to start showing in a few short stirrup classes. I was also getting a lot of ride time with the AZ Sliders. It wasn't until I got my first horse, "Champ," that my passion for showing truly blossomed. He was such a fun yet challenging experience. I was able to show him for 2 years in the Youth & Green Classes. So far we are on track for earning Youth Rookie of the Year for AZRHA, 2020. Recently, I purchased a 7 year old gelding named "Jack" and I am so excited to see what we can accomplish in the future.

This past year I served as an NRHyA Delegate, AZRHA Youth Vice President, and the AZQHyA 14-18 Representative. I am finding that my dedication to the sport of reining grows with every opportunity for me to be involved. I would love to contribute in helping the youth involvement grow within this amazing industry. I am truly grateful for being able to discover my "Grand Passion" at such a young age and would love to share that.