NRHyA Programs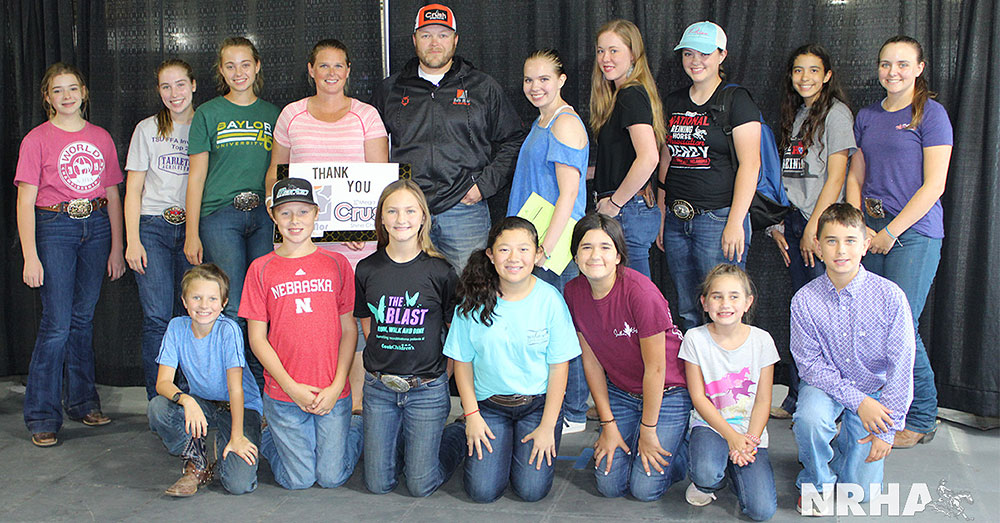 Since 2001, members of the National Reining Horse Youth Association (NRHyA) have had loads of fun, made lots of friends, and developed into the sport's future leaders. They have the opportunity to benefit from college scholarships, youth awards and incentives, guidance from top NRHA Professionals, all while making life-long friendships and having a whole lot of fun along the way!
The NRHyA offers a number of different programs designed to showcase our most valuable asset - young riders - and reward them for all of their hard work!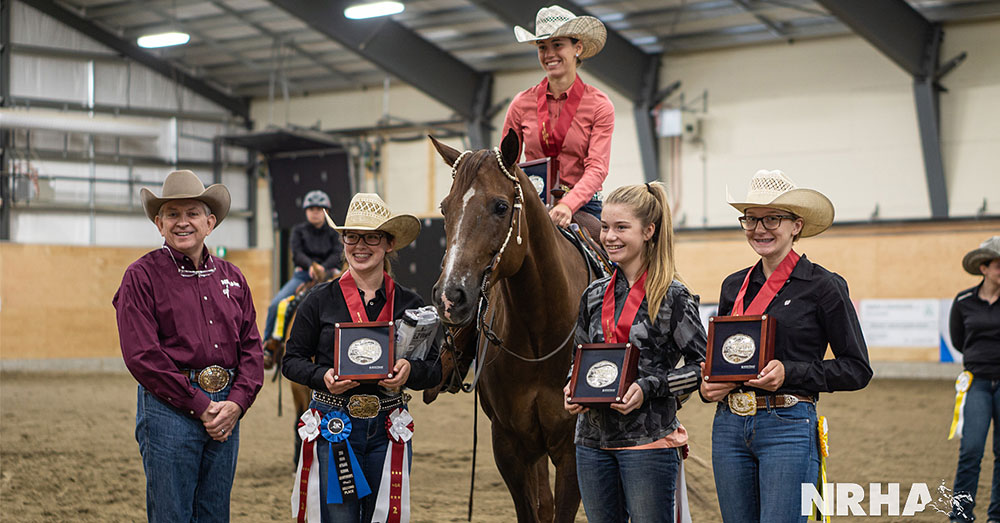 VARSITY REINING
Varsity Reining Program
YOUTH TEAM TOURNAMENT
NRHA is very proud of its Team Tournament Program that offers over $25,200 in scholarship funds and other prizes. The Team Tournament is now held in conjunction with the 14 Regional Affiliate Championship shows.
YOUTH WORLD CHAMPIONS
NRHA honors World Champions each year in the 13 & Under and 14-18 youth divisions. Each World Champion receives:
NRHA Lawson bronze trophy
Top ten leather jacket
Montana Silversmiths custom belt buckle
Trophy Saddle
Reserve World Champions receives:
NRHA Morrison bronze trophy
Top ten leather jacket
Montana Silversmiths custom belt buckle
Top ten places third through tenth place youth receive:
NRHA pewter trophies
Top ten leather jackets